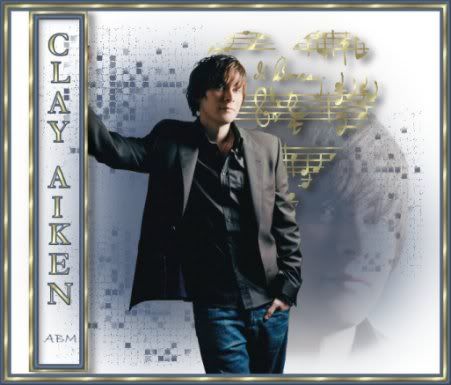 THE MUSIC MAN -- ABeautifulMind created a handsome graphic from the cover design of Clay Aiken's new CD, A Thousand Different Ways.
School Fall To Remember
Soap Encounter Cramps Style
Every year when the new school season begins, I remember a fall (LOL, pun intended!) about 10 years ago when I almost missed the annual autumn ritual of teacher workdays, open house, freshmen orientation, all leading to the first day of classes with students.
I have read with interest -- and occasional wistful memories -- teacher reports of preparing classrooms, curriculum, bulletin boards, and even sharing the preview samples from Clay Aiken's upcoming CD, A Thousand Different Ways, over the intercom during the workdays. Standing-O for 4evrgonzo, who interested several staff members in purchasing ATDW in this manner!
An 8/29 story -- Clay Aiken Fans Generating Giant Buzz Online About New Album -- in the Raleigh Chronicle provides an excellent overview of the activity surrounding the 9/19 debut of ATDW, highlighting various fan club sites, the CD release parties, and Clay's current list of TV appearances:
9/15 - Tonight Show with Jay Leno
9/19 - Good Morning America
9/22 - The View
9/26 - Jimmy Kimmel Live
Dangerous Shower Maneuver
Returning to my fall story of 10 years ago, a couple of weeks prior to freshmen orientation I stepped on a piece of soap while showering in the bath tub and, being extremely limber, inadvertently lunged into a full-fledged split that ended abruptly with an indisputable thwack as the tub ran out. For the first time in my life, I had a broken bone, unfortunately in my right leg.
I gingerly crawled out of the tub, carefully hobbled to the telephone, and called my sister, who had broken her ankle the previous spring. She, or course, told me to call my doctor. Later that afternoon, as arranged by my primary physician, my brother-in-law drove me to an orthopedic specialist, Dr. Murphy.
Orthopedist Renders Tough Verdict
The broken femur was x-rayed, set, and firmly encased in a cast. I was told to put no weight whatsoever on my right foot and that most likely I would not be able to drive or climb stairs for six weeks. Impossible! All my middle and high school orchestra classes rehearsed on the second floor of their respective schools.
This was approximately 10 days prior to orientation for a very talented, carefully recruited incoming freshmen class of fiddlers. In the 1950s and 60s, Grimsley High School's orchestra was unrivaled in the state of North Carolina. However, when I arrived on the scene, the program had dwindled from a 96-piece full symphony to approximately 14 string students. For three years, I had worked diligently at the primary feeder, Kiser Middle School, building award-winning ensembles in the 6th - 8th grades. The fall's 35 incoming frosh represented the fruition of that process.
PHOTO INTERMISSION: Today's clickable interlude features the talents of five visual artists -- ABeautifulMind (1); Ambassador Of Love (2); Cindilu2 (3); Amazing_CA (4); and Claystruck (5).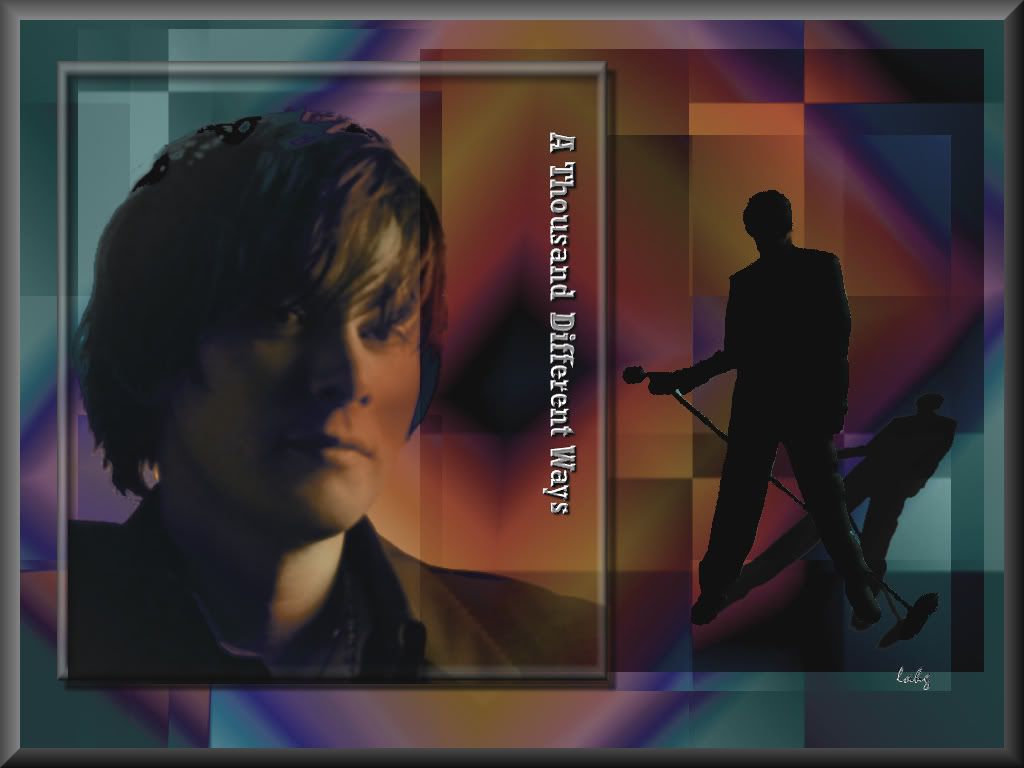 Wheelchair to the Rescue
The first thing I did to keep weight off my leg was use a wheelchair that a fellow teacher located at her church. I sat on the side of the tub for sponge baths and literally never touched the floor with my right foot. Other times, I held my right leg off the floor and hopped on my left foot with the aid of a walker.
Following about 10 days of this, I returned to Dr. Murphy's office for an x-ray progress report. Bewilderment filled the face of the physician's assistant as he scoured my pictures. Finally, he rendered this verdict: "Nothing has changed."
I immediately thought the worst and was silently screaming "Oh, no!" when he clarified that this was good, very good. The bone, meshing and healing quite nicely, had not moved even one tiny bit. I was fitted for a boot, and Dr. M concurred on the step-climbing, but no driving for six weeks.
Bumming Rides Everywhere
Despite having to hustle rides to and from school, not to mention BETWEEN schools twice a day, I was anxious to start the new year. Since I am barely 5' short, another friend located a set of junior crutches that helped immensely.
On orientation day, I greeted my 35 freshmen string students from my rolling desk chair, welcoming them to high school and outlining goals and requirements for the school year. By graduation, I had taught most of these musicians for a total of seven years. In that time, not only does a student become one of your own, but together we helped put the Grimsley Orchestra back on track.
The frosh, combined with the upperclassmen string players, eventually totaled 60-plus with a full orchestra of 85-plus. Together we delved into the school's phenomenal music library, the envy of many surrounding colleges.
I'll never forget one spring when an adjudicator, a college professor whose wife had directed this same orchestra program many years earlier, greeted me afterwards with a bear hug and the excited declaration: "I can't wait to tell my wife that Grimsley is back!"
And we were. Have an awesome school year, all!
Caro
RELATED TAGS: Clay Aiken, A Thousand Different Ways, Raleigh Chronicle, Tonight Show, Good Morning America, The View, Jimmy Kimmel Live, Grimsley High School Orchestra , Opening of School
0 Comments | Read More→