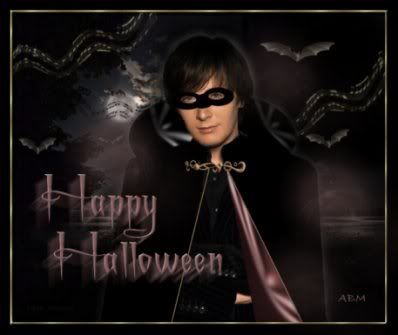 Bats and music accompany "Count Clay" in this handsome Halloween graphic by ABeautifulMind.
Thanks to Fandom's Artists
Goblins Invade Clay Cyberspace
BLOGGER FORUM: Monday we opened a FORUM FOR BLOGGERS in the Fan Club area of the Official Fan Club Message Board. I started the ball rolling with an overview from three entries previously posted to help others with what I have learned about HTML codes, picture posting, and various other suggestions. Links are being shared, questions asked and answered. Hopefully, as the thread grows, it will be an excellent source for new and veteran bloggers alike. Thank you for helping to spread the word and for adding your ideas to the forum! -- Caro
It's Halloween in Clay Cyberspace, and talented fan artists have outdone themselves -- from graphic and animated designs to message board banners, avatars, and greetings for the day!
Kudos to the artists, many of whom are members of Clayveristy's Paint Shop Pro Forum, who treat us to beautiful graphics of Clay Aiken year round! Hope you enjoy this visual tour of the Clay Nation on this Halloween Day 2006!
Three talented Clay fans -- Claysmelody (1,2), Amazing_CA (3), and Ambassador of Love (4) -- created these clickable designs of the Aiken in the midst of spooky locations and a lovely, but mysterious, lighthouse setting.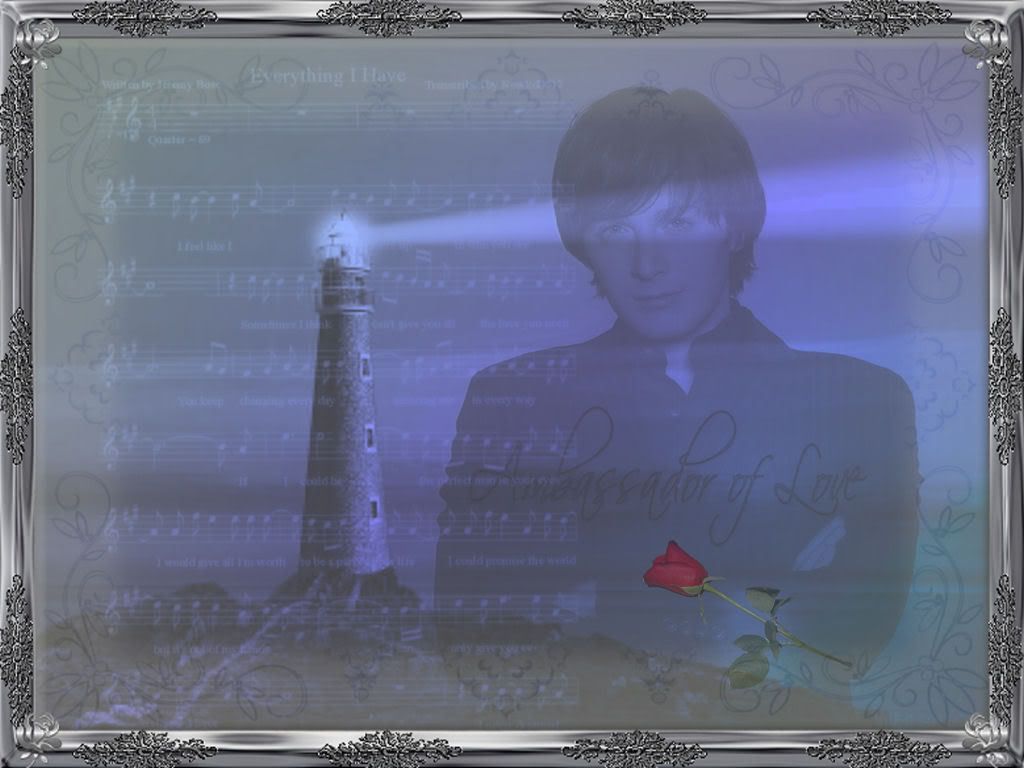 Claystruck

, who created many of the Halloween dividers used in this blog, featured our favorite singer in four clickable "skeery" animated graphics for the season.
Clay Aiken message boards are famous for creative banners. Below are three designed for Halloween by Clayversity/Clayboard members Amazing_CA (1, 3) and Claystruck (2). The third banner currently heads CV's board. All are clickable.


Also adorning Clay Aiken boards are avatars reflective of the season. These examples accompany posts by Claystruck, Lindylo, and Katt45.

Colorful fall settings were applied by

ClayQuebec1

(1),

Amazing_CA

(2), and

ABeautifulMind

(3) to these beautiful designs featuring the very popular publicity photo for Clay's December Christmas Tour.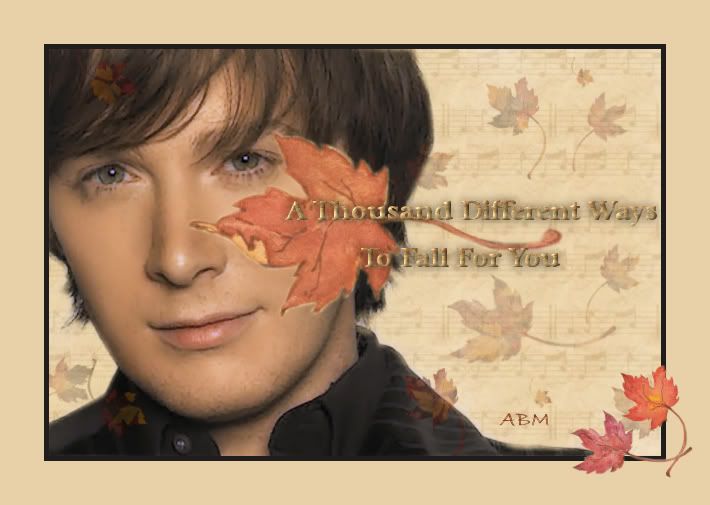 From the Clay Nation, best wishes for a safe, fun, and very ....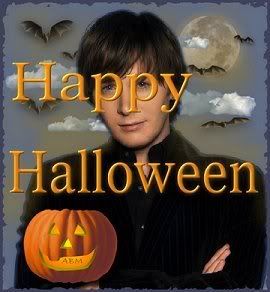 Caro

RELATED TAGS: Clay Aiken, A Thousand Different Ways, Christmas Tour, Clay Nation, Official Fan Club, Paint Shop Pro Forum, Clayversity, Clayboard, Halloween
0 Comments | Read More→