SMART SINGER MAN -- Clay Aiken plays for big bucks for The Bubel/Aiken Foundation in the celebrity edition of "Are You Smarter Than a Fifth Grader?" Thursday night. Promo caps and blend by Amazing_CA
Happy Halloween Week!
Clay Aiken Set for 'Fifth Grader'
Even Yankee fans in the Clay Nation ranks rounded up appropriate pom-poms and cheered the Boston Red Sox to a World Series sweep so there would be no doubt that Singer Man would appear on Are You Smarter Than a Fifth Grader? on Nov 1.
We could easily have backed the Colorado Rockies, who made their first appearance ever in the championship series. Coming in second is fine, as any Clay Aiken fan can tell you.
With the baseball season capped, plans are in full swing to watch and/or tape Thursday night's two-hour special celebrity episode of AYSTAFG featuring Clay and Regis Philbin playing for charity. Hosted by Jeff Foxworthy, the show airs at 8 p.m. Thursday on Fox and Global TV Canada.

In conjunction with Clay's appearance, The Bubel/Aiken Foundation pledge campaign total for "100 Let's All Play Camps in 2008" currently stands at $87,274.30. As of Oct. 24, actual donations tallied $48,573.88.
Supporters are urged to continue pledging and donating. Check with employers to see if they will match donations. Instructions for donating to the "Smarter Pledge Campaign" are located at TBAF link above.
Among the media sites promoting the Nov. 1 show are USA Today, Florida Sun-Sentinel, and Fresno Bee.
NEW THURSDAY: Promos will be appearig on Fox throughout the day, and Clay is in the lineup for tonight's Access Hollywood.
Fox 50 in Raleigh is featuring a backstage interview with sneak peeks of Clay on AYSTAFG. If you would like the download, here is a Sendspace wmv version: AYSTAFG Press Interview.
Outtakes from the show can be viewed at the AYSTAFG website.

'Solitaire' Performance Revisited
With videos, photos, and recaps by those in attendance, the CA community is still replaying Clay's stunning "Solitaire" performance during Neil Sedaka's "50 Years of Hits" tribute at Lincoln Center Friday night.
This segment is from Toni's Take of Oct. 29, the blog Toni (of Captain and Tennille) wrote following the Sedaka shindig:
Now.... for all of you "Claymates" out there who might happen to read this..... I never saw Clay Aiken backstage. He wasn't there for the finale, THAT'S WHEN THE MUSIC TAKES ME, and he didn't attend the after party. In fact, I never saw him at all!!! He drifted in and out of the proceedings like a ghost... almost like he was "beamed" in and out of the theatre.
Becky and I sneaked out into the stage right balcony to hear him sing SOLITAIRE, and he sang the heck out of it! And I got such a kick out of the screams of excitement when he appeared on stage, and when he held that four-measure, fortissimo note ("Sol-i-TAIRE!!!!!") in the middle of the song..... the audience went bananas just like all the young girls who screamed for Sinatra and the Beatles!
His fans, who appear to be mostly female, absolutely adore him. What a phenomenon. I'm so out of it, I had no idea how huge he is.
Many CA fans have joined the honoree's faithful signing a petition to Send Neil Sedaka to the Rock and Roll Hall of Fame. It's a simple process if you would like to participate. Instructions are given at the link provided.
SOLITAIRE INTERLUDE: Below are some of the beautiful graphics the fandom's visual artists have created. Featured are MNmeesh, photos by Irisighbookgal, 1; Cha Cha Trusty, screen caps from video by Secretly Loves Clay, 2; Fountaindawg, three "Solitaire" performances with the 2007 photo by Irishbookgal, 3; Amazing_CA, photos by Irishbookgal, 4 and 5.

First Woot-Off a Trip
Ever been to a Woot-Off? This is when Woot!, one my favorite websites shared here on National Blogging Day, has an around-the-clock sale of items A-Z, the majority electronically-related.
I participated in my first Woot-Off on Oct. 25. Always a surprise, some Woot-Offs have run continuously for 72 hours, but this one began at 1 a.m., lasted 16 hours, and featured 65 different products.
Because of a certain new grandson, I recently purchased two Canon cameras, sending one to my daughter in Texas. I have seriously been putting off opening my credit card statement, but you never would have believed it last Thursday.
That morning I mentioned to my friend Sally that Buy.com was selling a Roomba for $149, a great price. Already wheeling and dealing at the Woot-Off, Sally suggested I wait because there were hints on the message board the little cleaning wizard would be in the day's lineup.
Refreshing an Internet page is old hat for Clay fans, so she and I followed each new sale from start to finish. Some items are gone within seconds while others last the allotted time.This was group day for my advanced string students, and I really needed to tear myself away and set up for their class.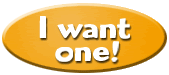 As I prepared to shut down, the phone rang. A very excited chorus of Sally and her son shouting from two states away greeted me with, "Roomba, Roomba!!!" Still logged on, I quickly hit the I WANT ONE button.
And just like that, I became the owner of a cleaning robot and added to next month's credit card total. Sure enough, Woot's price was $30 less than the email advertisement that had peaked my interest earlier.
You have Successfully Wooted!
After teaching the class, I was hooked and had to see what else was selling. Great products are offered all day long. You can view the 65 items from 10/25
here
,
here
, and
here
.
The final offering of the day -- a Clay connection, no less! -- was a "Bag of Crap" for $1. No matter the purchase, all shipping fees through Woot are $5. Sally tried, but the bags, sometimes called "Bandoliers of Carrots," went like hot cakes and, in the process, crashed the website. Another Clay connection!
I checked the current Woot! message board discussion, and the successful "crap" purchasers are still twiddling their thumbs awaiting shipment of their random surprises.

Though deeper in debt but on the verge of having a much cleaner house, I thoroughly enjoyed my first Woot-Off. Definitely a reason to make this site one a first stop every morning!
HALLOWEEN INTERLUDE: Selected for their Halloween and autumnal themes, these graphics are just in time for ghost and goblin time Wednesday night. Featured are designs by Claysmelody, 1; Amazing_CA, photo by Scrpkym, 2; Clayquebec1, 3; Claystruck, 4; and Amazing_CA, photo by Tasapio.

Goblins Invade Music Lessons
I don't know if we have any up and coming Beethovens; but during the past two weeks, the majority of my students have tried their hand at composing Halloween songs.
Several really got into spirit of the spooky season and came up with interesting question/answer melodies, as well as some unusual sound effects. Joseph, an elementary pianist, added basic chords and is working on a "B" section for his piece this week.
All used melodies in the minor mode with variations in range and dynamics. Violin/cello students incorporated such ominous effects as tremolos, col legno (bowing with the wood), and -- probably the least favorite among parents -- a siren on the highest string.
You won't see "The Haunted House" or "Marching to the Gallows" among Billboard's top singles, but we certainly had fun creating songs for the season.

Music to Grandma's Ears
Mixed in with the many comments about the "Solitaire" coverage of the previous blog was a simple one-liner from ShinehoneyShine: "We need more baby pictures."
No arm twisting needed with this grandmother! My current desktop is a photo of Kai taken by his mother and edited by Sally:

Have an awesome week, Clay Nation!
Caro
RELATED TAGS:
Clay Aiken
,
Are You Smarter Than a Fifth Grader?
,
The Bubel/Aiken Foundation
,
Neil Sedaka: 50 Years of Hits
,
Solitaire
,
Lincoln Center
,
Woot!
,
Woot Off
,
Roomba
,
Halloween
,
Official Fan Club
,
Clay Nation
0 Comments | Read More→