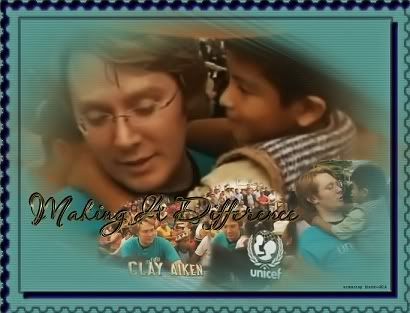 MAKING A DIFFERENCE -- This beautiful graphic by Amazing_CA portrays scenes from UNICEF Ambassador Clay Aiken's special holiday trip through the devastating flood areas of Mexico.
UNICEF Update: $109,800
Mexico Total Passes $100K
While Clay Aiken and his family celebrated the Christmas holidays by visiting UNICEF projects in the flood-ravaged areas of Mexico, supporters have been busy answering the call to raise $100,000 by the close of 2007.



In the final day of the campaign, fans literally sent the gauge through the roof! At 4:45 p.m. EST on New Year's Eve, donations bypassed the original goal. By Jan. 2, the total had risen to $109,800 -- 110% of the target.
As with Clay's Afghanistan Challenge earlier this year, supporters are continuing to assist with the UNICEF fund-raising campaign in Mexico.
Fans can make a donation at this link, as well as keep tabs on the total funds raised. UNICEF will reward all 2007 donations of $50 and $1,000 with a photo album from Clay's Mexico trip, the latter being autographed.
The latest post in the Fieldnotes Blogs acknowledges the successful response to the Mexico appeal:
Clay Aiken's Year-End Appeal for the Children of Mexico
Hours to go until midnight, and already over $100,000 has been donated in response to Clay Aiken's appeal for the children of Mexico!
Thanks to everyone who's supported this campaign -- your generosity will help UNICEF save kids' lives.
Mass media outlets have funneled news of Clay's trip to Mexico throughout the globe. Posted here are snippets of two such articles, which can be read in their entirety at the links provided.
RALEIGH CHRONICLE: Clay Aiken Visits Mexico Over Holidays
CHIAPAS, MEXICO — Raleigh native and recording star Clay Aiken spent the holidays as a UNICEF ambassador visiting children in Mexico that were affected by recent floods.
[snip]
During his trip, the Aiken said in his blog that the airlines were delayed and also lost his family's luggage, but that after visiting with the people in Mexico, his problems with the trip felt insignificant.
"They have lost so much (much more than a few suitcases) but they have an unbelievable spirit and contagious joy," said Aiken in a post from the field. "This is the holiday season and the spirit of family and giving is alive and well here."
AMERICAN IDOL NEWS: Clay Aiken Helps Out During the Holidays
Season 2 runner-up and UNICEF Ambassador Clay Aiken is spending time in Mexico to help raise funds for those affected by recent flooding, the most destructive in some regions in the past 50 years. UNICEF estimates that 70% of the schools and all of the crops in the city of Tabasco, where Clay will be spending much of his time, have been damaged by the recent disaster.
Clay and his family are foregoing their own holiday vacation to spend time with affected families in hopes of spreading some holiday cheer in the affected areas. As a UNICEF Ambassador, this international trip is not Clay's first humanitarian effort.
Over the past three years, Clay has spent time in Afghanistan, Uganda, and Indonesia on behalf of the organization. With particular focus on families affected by respective situations in each country, Clay's help and hands-on experiences within the regions has helped to raise tens of thousands of dollars for humanitarian causes around the world.
UNICEF BLENDS: Several graphic artists have captured Clay's trip to Mexico by blending photos and screen caps from media reports. Featured are designs by CLAYPERFECT, 1; Amazing_CA,with photo by Tangerinee, 2; Fountaindawg, 3; Amazing_CA, 4; and MNmeesh, 5.


Montage Recaps 2007
Visual artists know how to keep hard drives smoking and fans forever on the lookout for more external memory. If you have not seen Suerue's montage, "2007 Year in Review," you are in for a special treat and a few surprises.
The montage recalls Clay's concerts, appearances, and humanitarian work for the past year. The screen cap below links to the video on YouTube. A Sendspace download is primed to add 54 megs to your hard drive.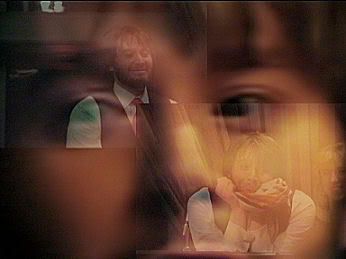 Screen cap links to '2007 Year in Review'
To download the montage, here is a Sendspace wmv file: 2007 Year in Review.
Graphics Replay Holiday Tour
Want to relive Clay's recent Christmas in the Heartland Tour? Then you are in luck as Fountaindawg has provided just the ticket with her 26-graphic, show-by-show reminiscence at Clay Aiken Kids. You can view each graphic separately in album form or as a slide show.
These clickable examples are compilations of the tour's opening and closing concerts in Wichita, KS, and Merrillville, IN. Photography tags appear on the wallpapers.

Calendars for the New Year
Posting Cindilu2's monthly calendar has become a tradition for this journal. In the midst of designing Spamalot pins, she also created January 2008 with a photo by Ruffian5230.
Earlier this week Clayquebec1 shared a wall calendar with a desktop version in her OFC blog. Here are their January and 2008 wallpaper designs.

Many Thnx to You!
Thank you to the faithful readers who stop by this corner to read, visit, and leave thoughtful comments on the topics presented.
Special thnx to the talented visual artists who provide the handsome photos, graphics, and montages featured in this journal all year long.
Thank you to Clay Aiken, whose golden voice and charitable heart we celebrate every time out.

Thank you all for bearing with this first-time grandmother. As usual, I was planning to run a new photo of three-month-old Kai.
My good friend Sally surprised me by surrounding our family's newest arrival with friendly Disney characters. Above is her attractive graphic, to which I understand Kai has already given his own giggle of approval.
This is a clickable of Amazing_CA 's opening graphic: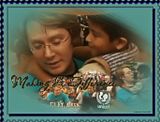 Enjoy the celebrations bidding adieu to 2007 and greeting the novice 2008. Have an awesome week, Clay Nation!
Caro
RELATED TAGS: Clay Aiken, Christmas in the Heartland Tour, UNICEF, Fieldnotes Blog, Mexico, Chiapas, Tabasco, floods, Clay Aiken Kids, Official Fan Club, Clay Nation
0 Comments | Read More→